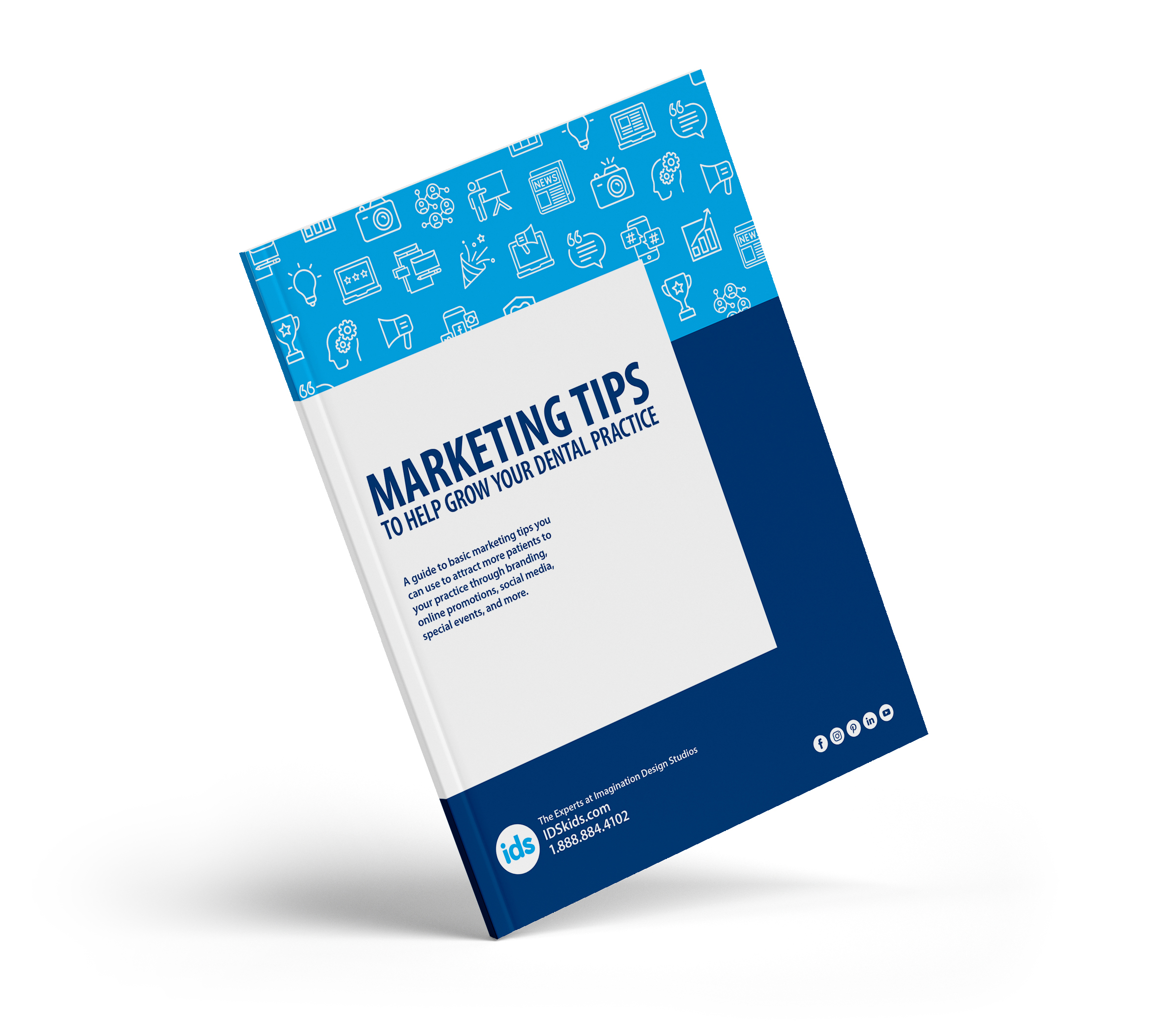 The Ultimate Guide to Marketing for Dental Practices
This practical guide gives you all the tips and information you need to learn how to grow your practice. This free resource covers everything from web presence and social media to branding and event marketing.
Download the Free Marketing Tips eBook
Branding Basics
Find out how to create a logo, brand, and identity that will make your business stand out to your ideal demographic.
Online and Social Media Tips
Discover social media best practices to increase engagement and ROI, plus tips to get the most out of your website & digital efforts.
Event & Promotional Tips
Learn how you can use events to grow brand awareness, how to get featured in your local news, and other promotional tips.
Everything You Need to Know to Successfully Market Your Practice

The free IDS Dental Marketing Guide will help you navigate digital marketing best practices, learn how to create impactful branding, and offers easy-to-use tips to elevate your practice and set yourself apart from your competitors.
Explore more at IDSKids.com